Who we are
Clearloop was founded by three Tennesseans—including former governor Phil Bredesen—who want to make sure that the innovation and benefits of renewable energy reaches all communities around our country equally, starting with the communities in our own backyard that are getting left behind. 
We're taking the lesson from our background in politics where individual actions looped together can be a powerful force. Clearloop amplifies the power of brands by turning individual every day purchases into clean energy.
We fundamentally believe that product by product we can help clear out the carbon from the U.S electricity grid by 2050. Together we can do it.
Laura Zapata
Founder
"If we're successful, we will not only be helping brands and businesses reclaim their carbon footprints, but we will be expanding access to clean energy to corners of our country that are often forgotten. We started Clearloop as total outsiders to the world of corporate sustainability, but with a deep passion to get in there, figure things out, and get things done. We've amassed some incredible support from academics, non-profits, companies, and just individuals who believe that we don't have to sit around in despair–the beauty of Climate Action is that there's room for bold, optimistic, and pragmatic solutions. We're excited to dig in."
Gov. Phil Bredesen
Chairman of the Board and President
Big believer that there are lots of ways of getting things done. We're launching clearloop to do just that—leveraging the private sector to accelerate the greening of the U.S. grid, starting with the communities getting left behind. As Governor, Phil Bredesen helped establish Tennessee's largest conservation effort since the dedication of the Great Smoky Mountains National Park, saving 127,000 acres in the Cumberland Plateau. As mayor of Nashville, Bredesen founded the Land Trust for Tennessee, which has protected more than 126,000 acres to date. As a businessman, Bredesen founded Silicon Ranch, one of the largest Independent Power Producers in the country.
Bob Corney
Founder
"To many, including me not long ago, the climate crisis seems too big and complex for one person to have an impact.  The reality is that with focus, we can.  Aside from taking responsibility for recycling, energy conservation and more sustainable living, our engagement with the brands we love and use everyday can be harnessed to have a multiplying effect.  By reclaiming the carbon emissions of our purchases from the US electric grid, we can eliminate almost a third of all carbon emissions in the US economy.  This is among the greatest near term, large scale opportunities to make the US economy more sustainable and more resilient.  This is the foundation of Clearloop and we hope you and your favorite brands will join us on the journey."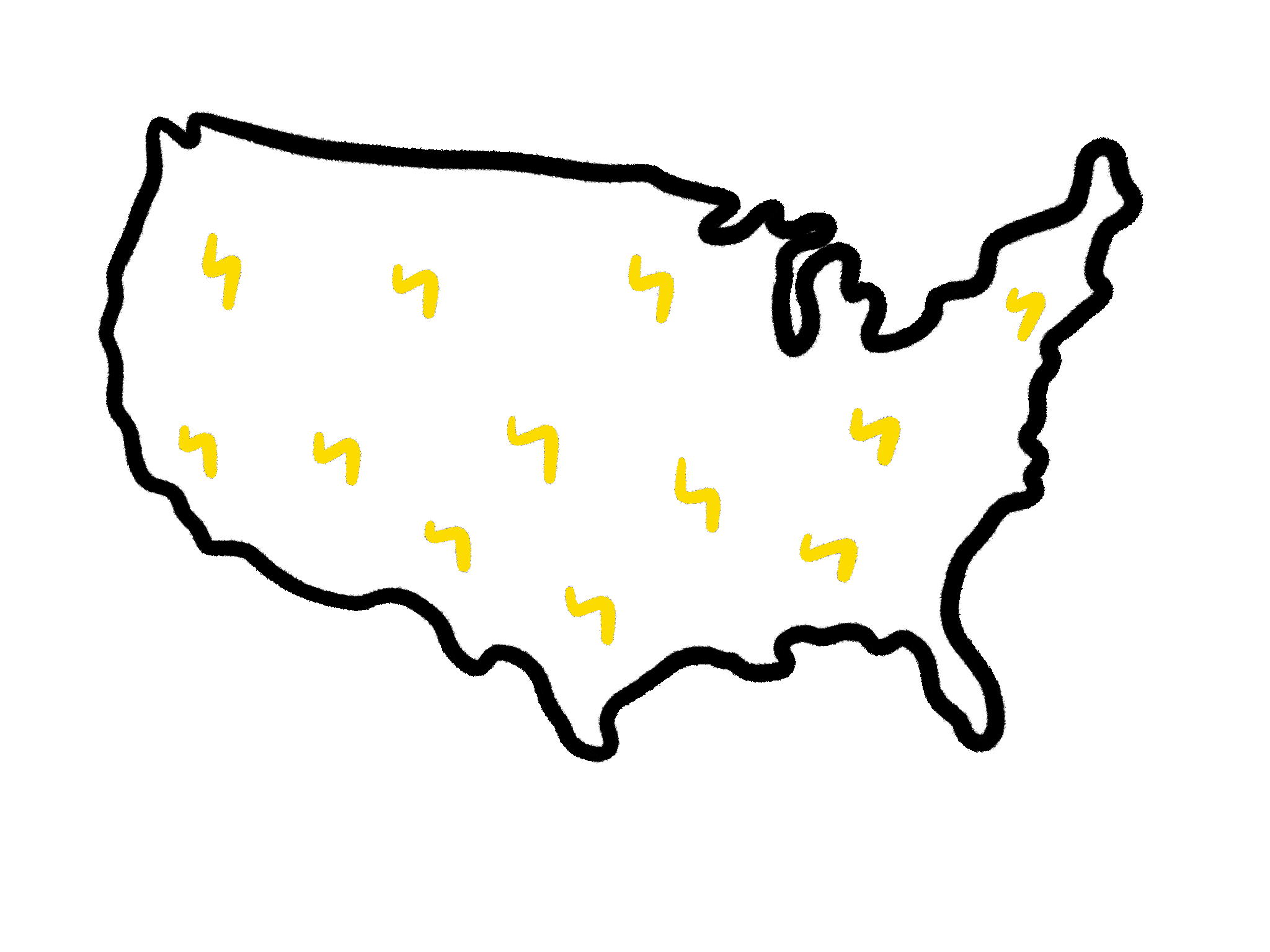 What we offer
With Clearloop, companies are taking out the carbon they put in by building new solar projects that will help replace dirty electricity in communities across the U.S. that are getting left behind and don't have access to clean energy.
Clearloop is here to simplify the process—making it easy for companies to replace the dirty electricity polluting our air while amplifying their brands with a clear and tangible purpose: greening the U.S grid.
Companies that sign up with Clearloop are certifying that their products and services have a 100% reclaimed carbon footprint™.
How we do it
Clearloop spurs a renewable energy generation in the U.S electricity grid by disrupting the way in which clean energy projects get built today. 
Currently, lots of companies want to take responsibility for their carbon footprint and invest in new, clean energy projects that can help offset their environmental impact. But, it's hard, confusing, expensive, and there's often lots of paperwork to figure out how to do that and whether the impact is real. 
Clearloop is here to simplify the process—making it easy for companies to replace the dirty electricity polluting our air while amplifying their brands with a clear and tangible purpose: greening the U.S grid. 
Instead of focusing on the purchase of the power to unlock financing to build new clean energy facilities, Clearloop charges a company a small fee based on the carbon footprint of each of the products it is reclaiming to fund the construction of the facility that will be powering our everyday activities with renewable energy.
Why it matters
Cutting through scopes 1, 2 & 3: 100% carbon footprint
Did you know that more than 75% of a product's carbon footprint comes from outside of the company's own direct operations? Depending on the product, the biggest emissions could come from either the initial production of the raw material or from the transportation or refrigeration of the finished product. Unfortunately, companies have very few tools to help them tackle the biggest chunk of their carbon footprint. Clearloop is here to help.
Tackling biggest target: U.S. electricity grid
The U.S electricity grid continues to be one of the worst generators of greenhouse gas emissions and—with higher demands on the grid from electric technologies—emissions are on the rise. In fact, if the Southern U.S. were a country, it would be the 6th largest polluter of greenhouse gas emissions in the world. Clearloop deliberately targets the greening of the grid to drive the fastest carbon reductions.
Opening solar market to more companies
That is why clearloop is working with companies to reclaim their carbon footprint by targeting and clearing the U.S. electrical grid. Clearloop is a transformative way for businesses to measurably clear greenhouse gas emissions and empower their customers to use their purchase power to accelerate the greening of the grid one product at a time.
A new, easy way for more companies to invest in solar projects and offset carbon emissions

63% of US electricity is still from fossil fuels. The power sector is a leading source of cancer-causing air pollution, and the nation's second-largest source of carbon dioxide.
Union of Concerned Scientists

Solar energy is a renewable, carbon-free resource available in every geographic region of the U.S., with enormous potential to reduce our nation's GHG emissions. Any market or policy solution to address climate change must include significant development of solar energy to power a clean, affordable economic future.
Solar Energy Industries Association

If the goal of renewables is to mitigate climate change or reduce health and environmental damages, then the benefits of wind and solar energy vary widely depending on location, and the sites with the highest energy output are not necessarily the best for offsetting health and environmental impacts.
Proceedings of the National Academy of Sciences of the United States of America, Siler-Evans et al.

A number of private standards and certification systems include energy or carbon reductions as one of many goals, but in an effort to pursue multiple goals it is easy to lose sight of relative priority that should be given to carbon emissions reductions.
Michael P. Vandenbergh and Jonathan M. Gilligan, Beyond Politics, The Private Governance Response to Climate Change, 2017
Reclaim your carbon footprint