By Laura Zapata and Laura Corso
Read the original article on North American Clean Energy
The world of corporate sustainability has commonly used the biggest and boldest terms to demonstrate commitment to climate action: Net zero, carbon negative, carbon neutral. How do we know that these climate pledges are more than just buzzwords? How can companies invest in climate solutions that will have lasting impacts beyond the shine of a press release?
The task may seem daunting, but it is a great opportunity to apply the latest science and innovative technology to show tangible results in climate action.
Companies and organizations can reduce the carbon impact of the products and services they provide by reassessing source materials, reconfiguring supply chains, and creating thoughtful end-of-life options for products outside of a landfill. Yet even significant efforts to mitigate climate impacts can leave a final carbon footprint. In order to truly achieve a net-zero goal, companies must reclaim that final carbon footprint by investing in a positive climate action that will have lasting impacts for generations to come. That climate action must be verifiable and accountable, so that consumers, investors, and the public at large know it's legit.
It's in this realm of carbon offsetting where the industry has faced some hiccups. In the past, companies had limited options available to offset or reclaim their carbon footprint. Many carbon offsetting options have been outside the United States, making projects more difficult to track. Further, efforts such as reforestation have been found to overpromise and underdeliver, and in the worst cases, have caused local communities more harm than good.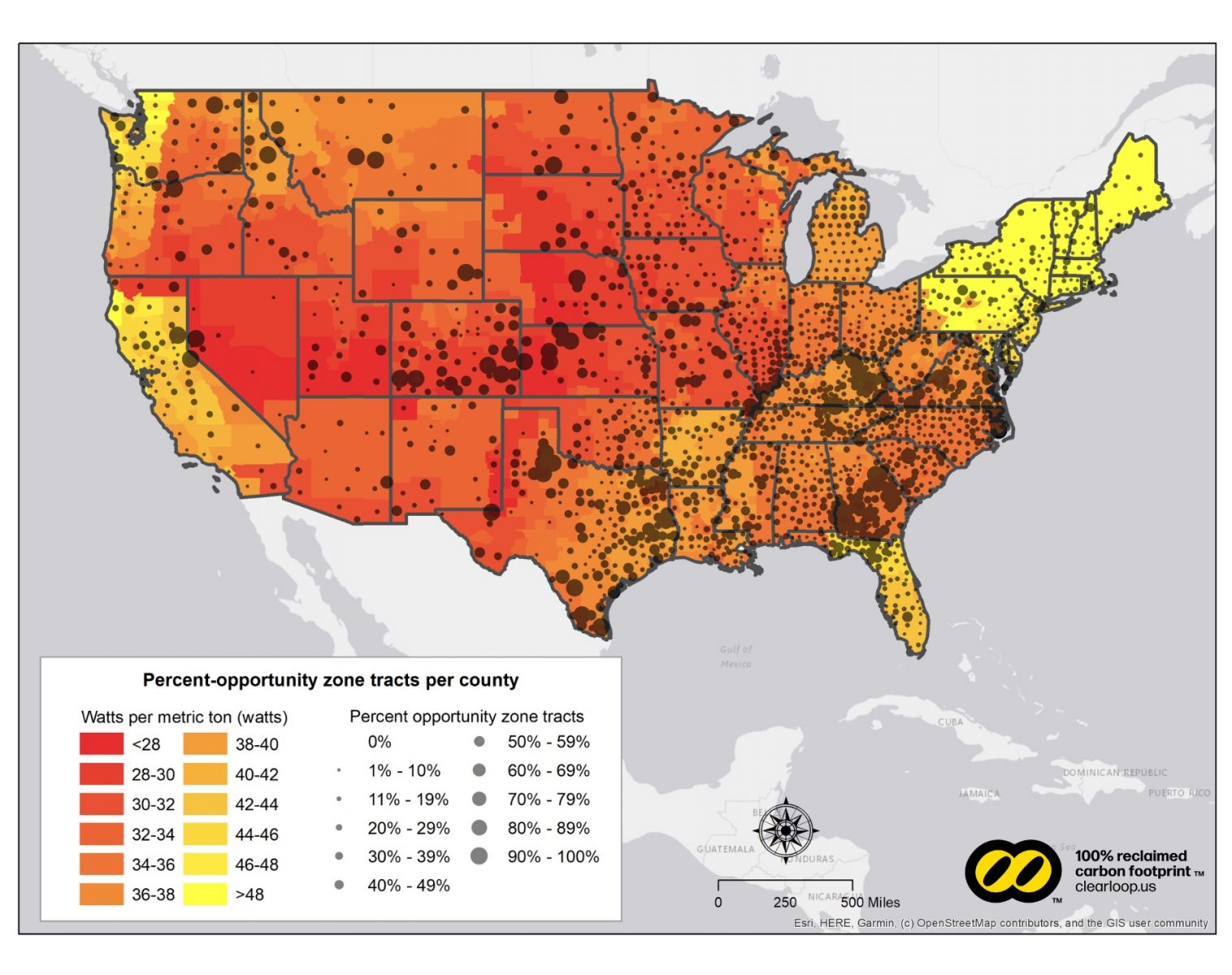 By investing in utility-scale renewable power here in the U.S., company executives have the assurance that they can visit their projects and 'kick the tires.' They can accelerate the greening of the electric grid, providing cascading benefits to local communities. And now, thanks to a recent partnership, companies can rely on the latest AI-powered insights and emissions research to track and verify the real-time impact of new renewable projects on the grid.
This tech partnership builds on the concept of "emissionality." Building new renewable projects in regions with disproportionately carbon intense grid regions that are oversaturated with fossil fuels achieves greater avoided emissions. Ensuring that new projects directly replace fossil fuels like coal and natural gas effectively clears carbon from the grid for the next 40 years, or the lifetime of a utility-scale project. Companies can access unparalleled insights into how much carbon emissions those renewable projects accrue over time, allowing insights well beyond the initial transaction. For example, Boston University used emissionality analysis to invest in a wind farm in South Dakota, which will more than double their carbon emissions reduction impact based on location.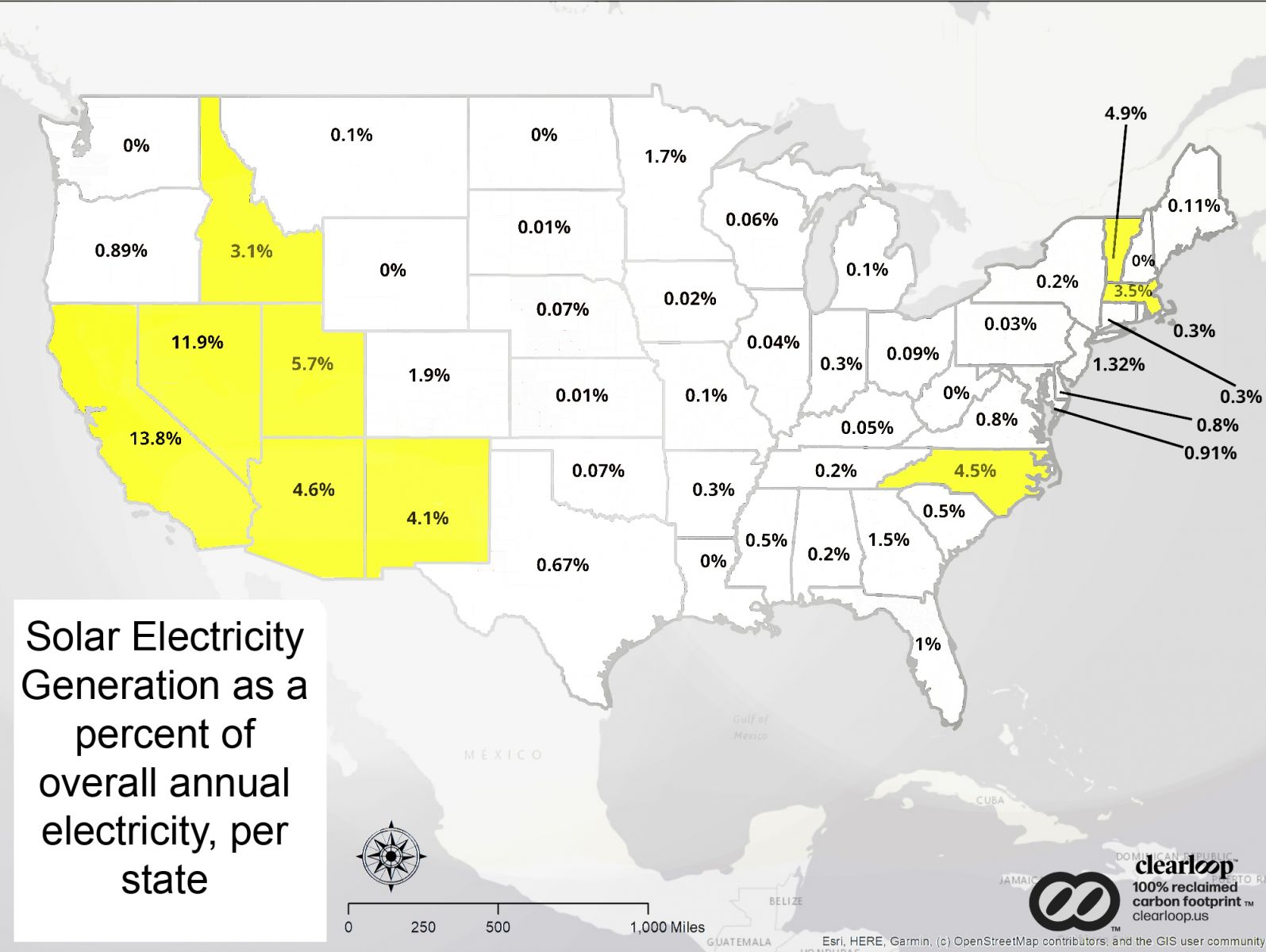 Traditionally, companies and organizations wanting to invest in renewable energy projects have had few options available. It's often only those in the upper echelon, such as Google, Apple, or P&G, who have the appetite to sign on to 15- 30-year agreements and the credit rating available for banks to agree to finance utility-scale solar projects through a Power Purchase Agreement (PPA). Alternately, companies can purchase Renewable Energy Credits (RECs) to match their electricity demand. However, these RECs do not directly finance new renewable energy projects, drawing instead from renewable energy sources that may have been in operation for years.
Companies of all sizes, from startup to local business to mid-sized, should be able to invest in renewable energy with the knowledge that their actions are directly financing new renewable projects in advance of, and in addition to, policy initiatives. For example, a sustainable corporate gifting agency based in Seattle, Washington recently announced an investment to reclaim over half a million pounds of carbon, building new utility-scale solar in Jackson, Tennessee. This company is reclaiming their carbon footprint by building clean energy in a community that currently draws less than one percent of their electricity from solar power, making an emissional impact and accelerating the greening of the grid.
One outcome of the above-mentioned partnership is that companies reclaiming their carbon footprint by investing in the grid will be able to see the direct, tangible impact of their dollars. By building new renewables in communities that would otherwise be left behind, companies are helping to lower pollution and provide environmental health benefits, create local jobs and tax revenue, and even help the community become more attractive for future job growth. Accelerating the greening of the grid everywhere can help us achieve sunnier days ahead.
A goal of reclaiming a portfolio's carbon footprint shouldn't come with added worry as to whether the investment will achieve the desired results or create permanent positive change. Combining the worlds of voluntary corporate action and clean energy development offers a new way to take direct, immediate action to help the United States achieve its climate goals and stop climate change in its tracks. By relying on machine learning and AI-powered insights to demonstrate the impact of projects, companies and organizations can have confidence that they are providing positive, additional impact that will expand clean energy for generations to come. After all, rising to the challenge of climate change will take all hands on deck.
Laura Zapata is co-founder of Clearloop, and Laura Corso is partnerships managing director of WattTime.
Clearloop | clearloop.us
WattTime | http://www.watttime.org